It is not uncommon to choose your career based on the job availability and salary offerings in the field, and when it comes to Software Development you would not be disappointed in those respects for sure. Software Development is undoubtedly a booming industry and offers a great career path with endless progression, opportunities and, depending on how good you are, decent pay as well. However, it is not all about the money because there's so much more to the role than that.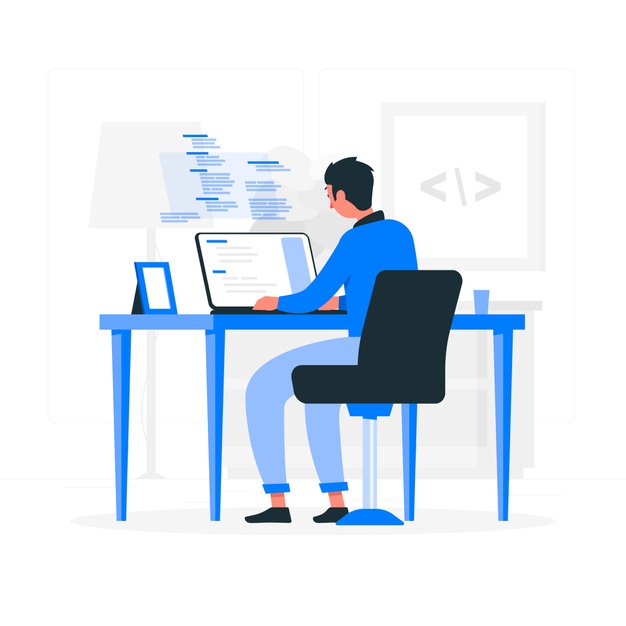 Thus, if you are thinking 'Is Software Engineering A Good Career?' here are just a few reasons why you should become a software developer:
1) Using Creative Side of Head For Coding
Being in Software Development is not really the same as being a Graphic Designer or Fine Artist. But this does not mean that it is not creative. There are many ways in which Software Developers can be and have to be creative, including in the way that they actually think to solve a problem. For instance, you need to be able to put yourself in the users' shoes to offer a solution, you need to think of create innovative new systems and functionalities in the system apps and you also need to play around and learn new technologies with time. All this is indeed fun and no boring job.
2) Low Stress
If you want a job which fits into the low stress category, then becoming a software developer is definitely one of the best choices that you can make. Unlike some other types of jobs, that are very demanding; software developer is not a stressful position at all. Overall, the job is really fun.
3) Great money
Because of the demand for the good developers, the pay is better than average. As and when you start learning more languages and gain knowledge and experience, your salary just gets compounded and you earn better. Also, if you design a piece of software that is bought over by a bigger company then, the sky is the limit.
4) Automating Boring Stuff
Perhaps, automating boring stuff is one of the best parts of programming and coding. Imagine you have to rename hundreds and thousands of files in a short time and you do not even have time for that, it can be quite troublesome. But if you are a software engineer, you do not have to worry as you can develop a program which will automate your computer in carrying out such tedious tasks and save your time and energy.
5) Being able to work remotely
Remote working, even for just a few days of a week, makes for a good work life balance. It is of course not allowed in all the environments, but remote working is literally a perk that is very well suited to software development. If you are someone who wants remote working days as well, software engineering would be a number one choice for you.
6) Never ending job positions
In today's time, software developers are in demand and there is absolutely no doubt about that. Technology is advancing so rapidly that almost every part of the economy is dependent on some kind of computer programme. This would continue for years and years to come and hence, there would be abundance of job positions and openings or Vacancies any time of the year. This means you would get ample of opportunities which would lead you to a better package, better profile and a better brand name.
7) No more worries about lockdown in future
This is yet another important benefit of being a software developer in today's time. During the lockdown, many businesses were forcefully shut down and many people lost their jobs as well. The bulk of these people were actually working in professions which required them to physically be in specific places out there. But you need not worry even if the lockdown thing never ends because this job can be easily done working from your home.
8) Many employers offer flexible hours
Another wonderful benefit of a software development job is that it does not require you to start and finish at a particular, fixed time. Sure, there would be some urgent projects at time but all in all, the precise start and end time of job won't matter. You can start at anytime, take breaks and work according to your convenience just that you would have to deliver your project before deadline. This flexibility leads to more creativity and peace of mind.
9) You like to troubleshoot.
Whether you are creating a brand new software or helping a company figure out why exactly their current programs and apps ain't working, when you are a software engineer, you can expect to spend some of your time in troubleshooting. This would make a really great point for those who like to take up a problem and break it down into pieces to get to the root issue. Overall, it would be quite an interesting and challenging job.
10) Project-based work structure
Another reason to become a Software Developer jn today's time is the varied work structure that is project-based. You will be working on a myriad of projects, both large and small. Each new project which you work on would bring in a whole new set of challenges and give you the opportunity to learn about new tools ans technologies, different systems, as well as explore various parts of the business.
11) Changing jobs frequently is not a sin
Another great point to note about a career in software development is that, it is more acceptable to change jobs frequently and you wouldn't be looked down by the interviewers. So, it will be relatively easy to leave a company which you dislike or move out of a specialist niche that you have no interest in.
12) You would never be jobless
At the moment, it looks like software development is literally the future proof. There are a number of industries which are becoming obsolete. However, with computers taking over, this does not work in programming. You will always have some or the other software engineering job in your hand come what may and this is something that not many professions offer.
13) You will get to enjoy team work
There's a stereotype that software developers are loners who sit at their monitors, with headphones on ignoring the world around them. But that's not true as Software development is almost always a team effort. Programming problems would undoubtedly need a collaborative solution, with multiple people and their minds working together. There would be other developers, managers, testers as well as customers who will all help with a problem that you didn't know you had.
14) Regular and significant payment rises
It is not only that software developers get good salaries to start with as most of them also receive regular and substantial pay rises but with software development, you get to witness a significantly better pay rise. This is because with experience, programmers usually become pro in writing a well maintainable code and become experienced to solve all the problems. Thus, it is a great choice to get better pay rise with every passing year
15) Work Life Balance
You would really experience a winderul work life balance in this profession as it is the Project deliver on time that matters and not the time that you are working in. You could easily spare some time for your family, occasions, and emergencies or anything and complete your work post that event.
Conclusion
We hope all your doubts about 'Is Software Engineering a Good Career?' would have cleared by now. Yes, it would take time to become a hughlg capable programmer but with a high desire to learn, your patience will allow to achieve all your dreams. In case you have aby doubts, feel free to ask us questions.