After the emergence of new technologies and marketing platforms such as Facebook and other social networks, the world of marketing has changed. The easiest way of finding your potential customers and channeling them to your website is to use Facebook Ads. All types of businesses, including those in financial services, that have used the Facebook advertising platform get more customers without the need for spending more on another type of marketing.
Facebook advertising is the most effective way to advertise your business in the digital medium. Even a big business in the market starts shifting its focus from TV over to Facebook and other digital ad platforms. In this article, we are going to see how to use Facebook ads to generate mortgage leads.
How Facebook Ads Works
Facebook Ads is a pay-per-click (PPC) advertising platform. You will get paid, when someone clicks on your ad. Business on Facebook can create ads by themselves using a Facebook self-service interface or getting help from a Facebook Ads manager.
There are several types of ads available on the Facebook Ads platform and these let advertisers select whether they want to promote their individual posts, Facebook page, or their own websites.
You can design an ad in the form of images, video, and text. They can appear in an individual's newsfeeds, as an ad in the sidebar, and on the desktops.
The reason behind the huge success of Facebook ads is that it enables you to target audiences based on factors including age, location, relationship status, parental status, income level, companies they follow, interests, and hobbies.
This is possible because Facebook owns a vast amount of data about its users, extracted from the profiles of the individuals, and from analyzing their online behaviors.
Facebook Ads For Mortgage Loan Officers
The potential audiences will always search for information on Facebook. If your timing ad makes the ideal customer click into your offer, then it denotes that you caught the attention of the audience roaming on Facebook.
People always turn to social media before making any purchase decision ranging from small to big. Facebook is a widely used social media platform. If you need to attract the right kind of leads for your mortgage business, then advertise your advertisement in the Facebook ads. It is available for a vast group of Facebook audiences. Facebook ads are a powerful tool to reach your highly targeted and specific leads.
If you are a mortgage loan officer, you need to know the following details to use your Facebook ad effectively to increase mortgage leads.
Audience Targeting
In Facebook ads, you can easily target a specific set of people.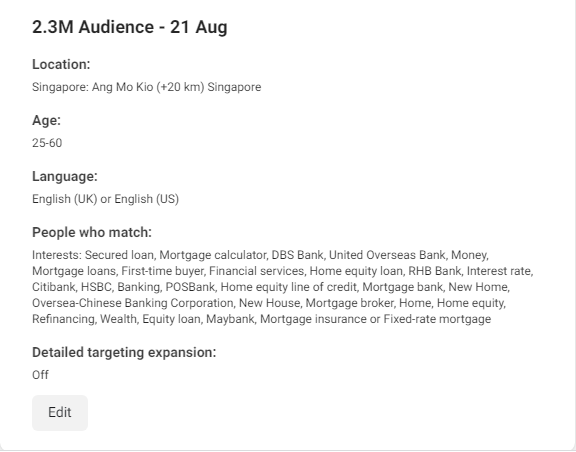 Images
The strong image has the ability to convert more leads and it is essential in Facebook ads. Image carousels and videos bring many benefits more than you think.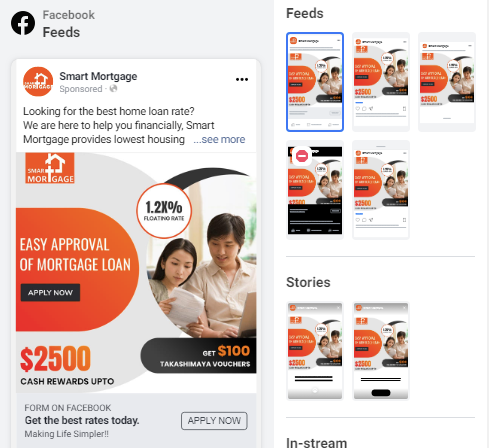 Writing Copy
The headline or title of your ad is the most important element you need to consider while designing your ad.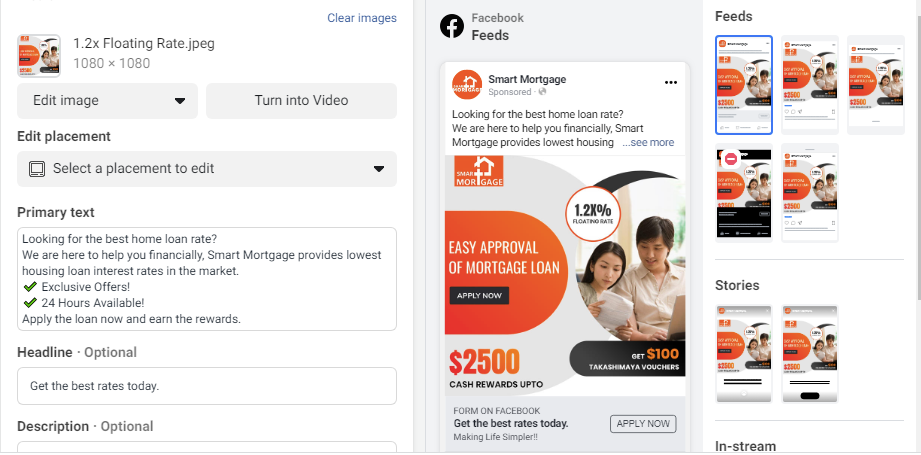 If you are clear with the above-mentioned information, then you are now ready to start with your Facebook Ad campaign.
Getting Started With Your First Facebook Ad
* To create an ad, simply Go to Facebook and then click "Create Ad"
* Now select Ad manager and power editor to create the ads themselves
* Then click" create campaign"
* You will encounter the following three stages: Campaign, Ad Set, and Ads
* Create your ads by yourself or hire a designer to design your ads
Target the Right People on Facebook
To get a return from your advertising budget, you need to understand your target audience. If you find out your ideal customers, then you can easily target your Facebook ads to reach the potential audience group.
Use Retargeting With Facebook Ads
Even a top website with compelling landing pages is not sure that all visitors visiting your site are going to submit an inquiry during that visit. At this time, you can use a Facebook ad retargeting campaign to turn the people who fail to convert on their first visit.
Provide Helpful And Quality Content On Your Landing Page
When you wish to build a strong bond with the client, you need to provide helpful content on your website. Your chances of converting leads into sales id largely depend on the quality content on your website.
Use Facebook Lookalike Audiences To Get Mortgage Leads
Facebook Ads has a unique feature called a lookalike audience. Using this feature, you can let Facebook display your ads to people who are interested in getting services from your side. You can then select to advertise solely to these people who, are in theory, are more likely converted into valuable leads.
Try Combining Targeting Strategies To Find Mortgage Clients
You will get better results in return when you combine two or more Facebook targeting strategies. This will help you to generate more revenue.
Nurture Your Facebook Mortgage Leads
It is more effective than automated mail and leads magnets. When you advertise your mortgage ads, then people who are spending time on Facebook will see your ads, click on it, go to your site and fill a mortgage query. The above mentioned will happen in just a blink of a second.
Mortgage Loan Facebook Audience
Age:

25-60

Language:

English (UK) or English (US)

People who match:

Interests: Secured loan, Mortgage calculator, DBS Bank, United Overseas Bank, Money, Mortgage loans, First-time buyer, Financial services, Home equity loan, RHB Bank, Interest rate, Citibank, HSBC, Banking, POSBank, Home equity line of credit, Mortgage bank, New Home, Oversea-Chinese Banking Corporation, New House, Mortgage broker, Home, Home equity, Refinancing, Wealth, Equity loan, Maybank, Mortgage insurance or Fixed-rate mortgage
Conclusion
Mortage ads on Facebook is a great way of generating mortgage leads for your business. If you learn how to use your Facebook ads to generate mortgage leads, you can see good results within a short span of time. Techasoft is the top digital marketing company in Banglore. If you have any doubts about things related to Facebook ads, then you can straightly contact us.